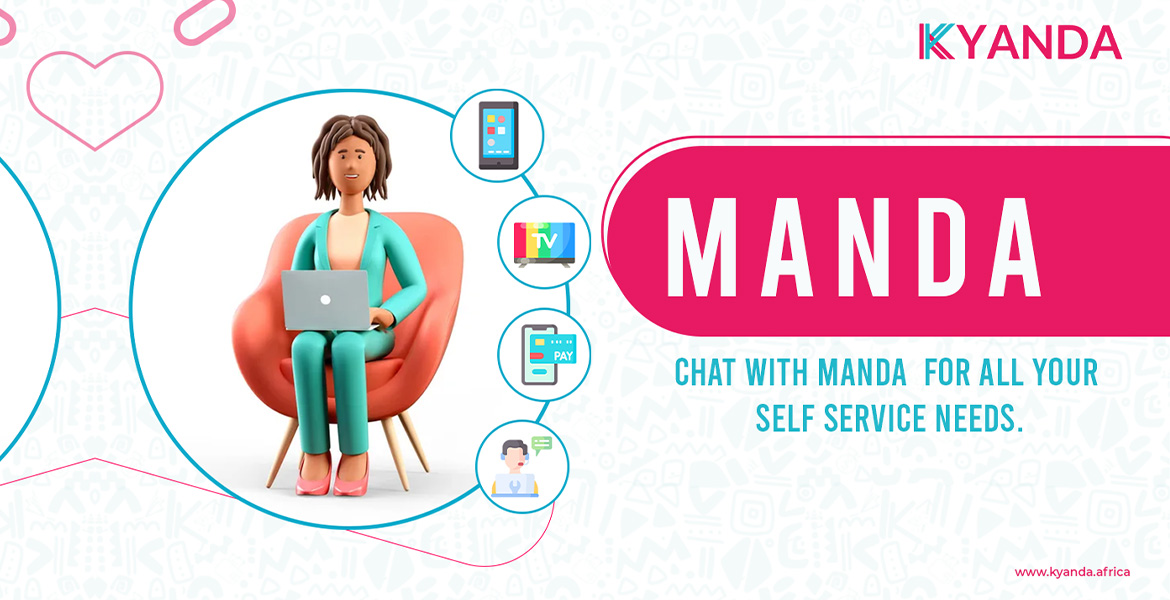 Introducing Manda, your personal utility payment assistant, accessible through WhatsApp at +254 715 330000. Manda makes it easy for you to manage all your utility bills and purchases, right from the palm of your hand.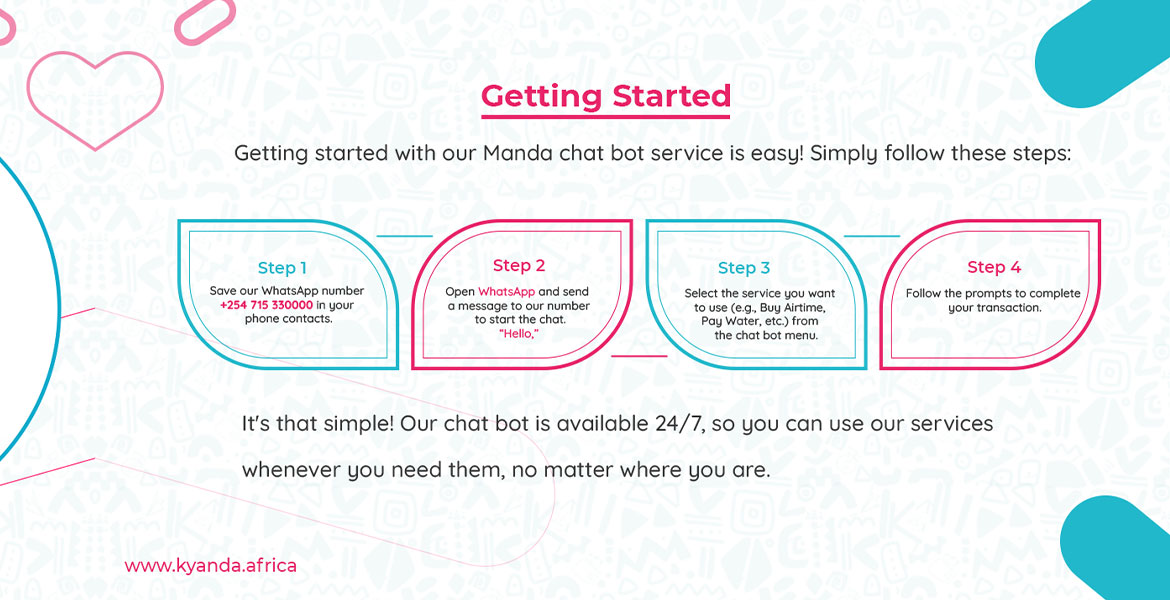 With Manda, you can quickly and easily buy airtime, pay your water, TV, and electricity bills, and speak to a customer care agent, all through WhatsApp. Our chatbot is designed to make your life easier by providing a fast, simple, and convenient way to manage your utility payments.
Whether you're on the go or at home, Manda is available 24/7 to assist you with all your payment needs. With just a few clicks, you can top up your phone, pay your bills, and get the help you need from our friendly customer care agents.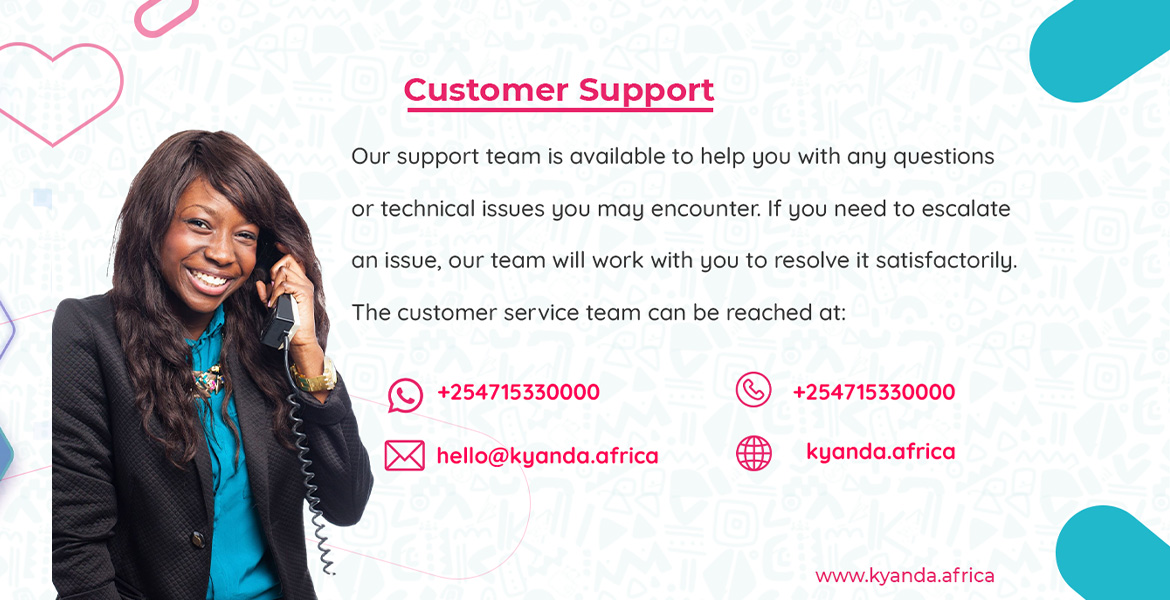 At Kyanda Payment, we understand the importance of convenience, which is why we've made it our mission to provide you with the most efficient and hassle-free way to manage your utility payments. With Manda, you can avoid long lines, late payments, and unnecessary stress.
Our chatbot is easy to use and available to everyone, so why wait? Add Manda to your WhatsApp contacts at +254 715 330000 and start managing your utility payments the easy way.