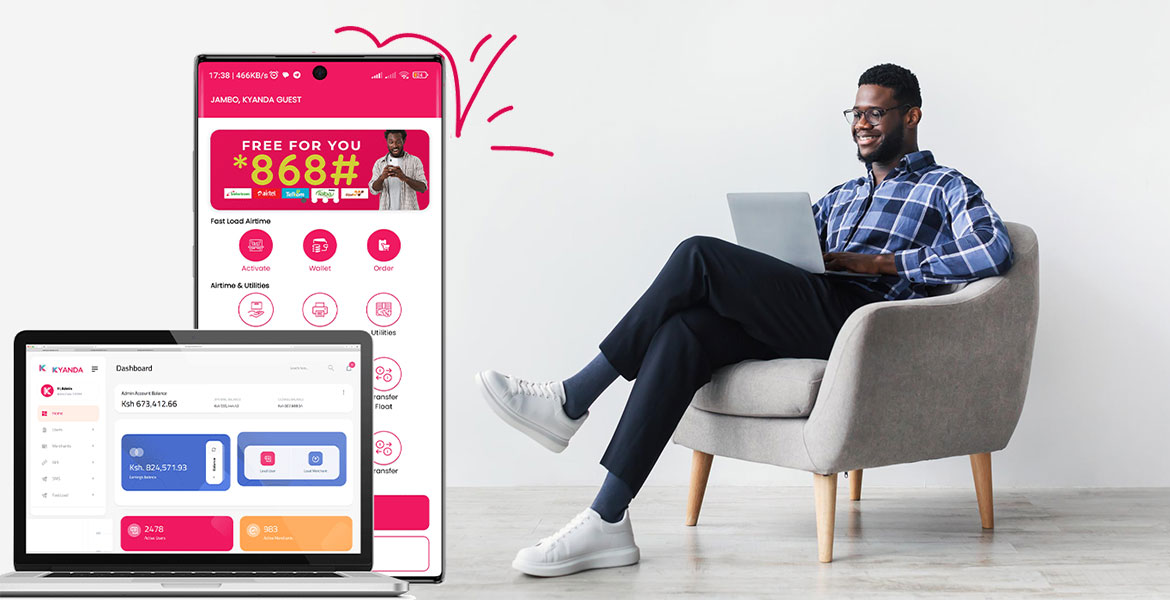 Welcome to Kyanda Payment, your one-stop-shop for all your utility needs. We understand that paying bills can be a hassle, which is why we offer a convenient and hassle-free way to pay your bills online, as well as through our USSD code, *868#.
Our platform and USSD code allow you to easily pay your electricity, water, gas, and other utility bills from the comfort of your own home or on-the-go. No more standing in long lines or worrying about late payments - with Kyanda Payment, you can pay your bills on time, every time.
We've partnered with leading utility providers to ensure that you have access to the most reliable and affordable services. Our platform and USSD code allow you to view and manage all your bills in one place, making it easy to keep track of your expenses.
In addition to paying your bills, our platform and USSD code also allow you to purchase airtime and data for your mobile phone. With our easy-to-use interface, you can quickly top up your phone and stay connected with your loved ones.
At Kyanda Payment, we're committed to providing exceptional customer service. Our team of experienced professionals is available to assist you with any questions or concerns you may have. We pride ourselves on our fast and friendly service, and we're always here to help.
With Kyanda Payment, you can enjoy the convenience of paying your bills online or through our USSD code, without the hassle. Sign up today and start enjoying the benefits of hassle-free bill payment.